i have what some people call, piano hands, and its funny when i look at my slender fingers and delicate palms, "tickling the ivory" is so not what comes to my mind.
when you spend your time with me, i expect our time to be organic, ya know what i mean? the natural flow of conversation between us, the way we move together in unison, and at that special moment when we become as one, it's one of the most intense sensual phone sex sessions that you and i have ever shared.
so when "Brad" called me and told me he was, "into sensual phone sex, but on the other side of the spectrum", i was intrigued. i get it, i knew what he meant and more importantly, i knew what he needed. Cock and Ball Torture from a sensual phone sex girlfriend, makes sense to me, because our time together was not about me being cruel, inflicting pain, or humiliating you.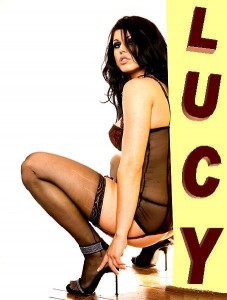 i know i love it when you pull my hair hard, bite my nipples and even when you spank my pussy. aggressive or rough phone sex isn't just about a girl being the submissive and you tugging and pulling on her like a painslut phone sex. when you need a tender hearted and passionate phone sex girl who can give it to you rough, ya know, think of me and my long piano fingers wrapped around you, tight. *smirks*
Get lucky with Lucy
1-888-662-6482
AIM: LucysDelights YIM: Lucy.Delight
CBT Phone Sex