I'm a shy coed phone sex girl, so when one of my classmates asked me out on a date this last semester, I was so nervous. He's older. In his 40s, but was finishing up his electives for his last semester. We had Jazz History together. I love older men! I've been watching him all semester, and always made it my point to sit next to him in our small class. He was always so passionate, and so vocal. And when he approached me with his salt and pepper hair, I got so wet. He asked me out to this Jazz club off campus. I said yes, and went back to my dorm to find skimpiest dress that I had, because I was going to show him how this kinky coed rolls. I picked this hot pink spandex strapless dress. It accentuates my tits, and leaves very little to the imagination. I didn't wear any panties or a bra.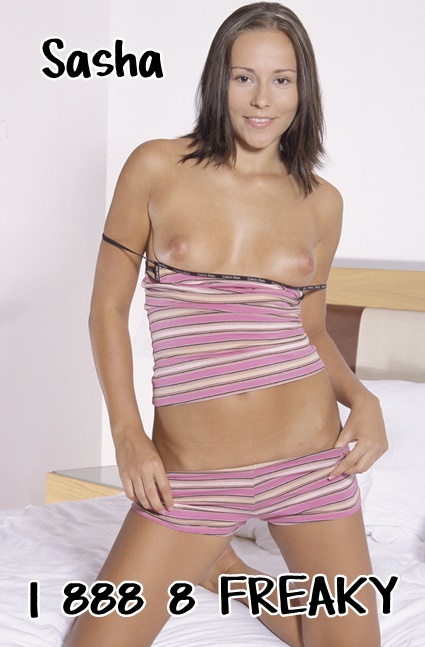 I arrived a little early to the check out the scenery. It was nice and mellow. Dimly lit and laid-back. The perfect place for us to get to know each other.He was at the bar, sipping a scotch & soda. We sat at a table, and I can tell how turned on he was by looking at me. I'm 19, so I couldn't drink, but I got on the dance floor and showed him a few moves. We sat back down, and got a little touchy-feely. His cock was so hard for me, and I let him play with my pussy while I stroked it under the table. He whispered in my ear, and asked me if I wanted to go back to his house. I said yes. We immediately started making out when we got inside the house. I sat him down on the couch, got in between his legs, and pulled out his big, 9 inch cock. It had big veins, and a nice mushroom head. I started sucking his cock, while he moaned and played with my tits. He was really enjoying himself. He told me to stand, lifted my dress over my hips, and he licked my clit nice and slow. He sucked and licked my pussy lips, and fingered my tight, wet cunt. This older guy knows how to treat this kinky coed! I shivered and came while gripping his salt and pepper hair. My juices dripped all down my legs, and he licked it all up like a champ. He told me that that was all I get for now, and that next time, he was going to fuck my brains out. I'm waiting. This kinky coed wants more!
Stay tuned.
Tell me your sexy story. Call me at 1 888 662 6482 and ask for Sasha for coed phone sex. You won't be disappointed.
AIM: KinkCoed_Sasha
Yahoo: KinkyCoed_Sasha