Fetish Phone Sex with your very own breathing sex doll
Have you heard of dollification? I'm kind of obsessed with the idea of fetish phone sex where you treat me like a living doll. It seems like that would be one of the ultimate forms of submission. Have you fantasized about having a sex slave that you can pose and use as a plastic doll but who has flesh and blood running inside of her? It really speaks to me submissive nature to think about being used like that. You can put makeup on me, wigs, dress me however you like and I will feel your touch but only respond as much as a doll would respond to stimulus. I'll look at you with wide brown eyes and a pout on my lips as I watch my master enjoy my existence. The idea of doing that has me very aroused. Master, I so long to be your personal fuck doll.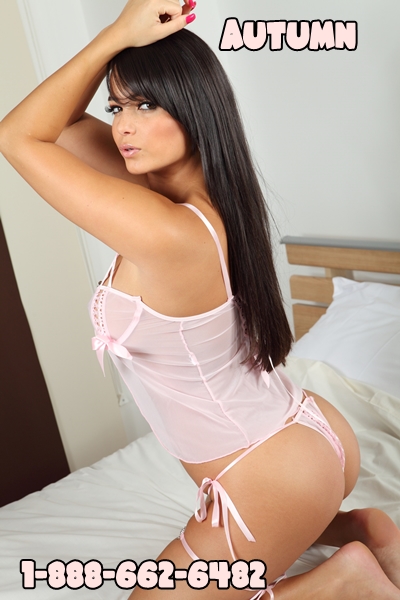 Total submission with your personal fuck doll
It's fetish phone sex with an extremely submissive woman. Whatever you'd like to do to her you can do. It really is like having a sex doll that happens to be human. You can train your fuck doll to respond to certain commands if you'd like. You could train me that when you say "present" that means I get on my knees with my legs spread and my hands parting my ass cheeks behind me. The command might be "cock worship position" and I would drop to my knees, head tilted up to receive and my eyes downcast. I crave training and use and even rough brutal use from a dominant man or woman, or couple. My body and mind long to serve you and make your sexy fetish fantasies happen for you. Will you allow me the chance to serve you and be good at being naughty for you?
Yours,
Autumn
1-888-Moan-4u2
1-888-662-6482