Calling all you ass guys out there! Why aren't you calling me for fat ass fetish phone sex?! Take a good hard look at my perfect round full fat derriere. It's a beauty isn't it? I know it's making your cock hard just thinking about what it would be like to have your hands on my ass. Hah. I know it's not just your hands, but your lips, your tongue, and of course, that cock on my ass. Patience my dear, this ass ain't going any fucking where.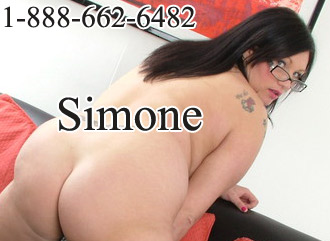 Take your time. Feel my body pressed against yours, my big tits and soft belly. Your hands on my big bum squeezing and fondling my cheeks and feeling me grinding into your hands for me. I'm one of those girls who really does get off with guys who have an ass fetish. Yep, I'm an anal girl and can cum when you're lickin' and kissin' and makin' love my to butthole with your happy hungry tongue.
Are you a submissive one who needs to feel the power of a BBW Goddess like myself? Your admiration of my fat ass means a healthy dose of smothering and face sitting. My pussy juices dripping to my sweet starhole and plastered right on your face. The only thing you can do is lick and taste and smell my stinky shithole. Inhale deeply because it might be the only air you get under my big fat bottom. I'm happy to take it even further if you are, just tell me so!
No need to feel left out if all your looking for is a big beautiful fanny to fuck either. I told you I get off on anal play and that includes some major league butt fucking too. Just make sure my rosebud is lubed up and quivering for your throbbing cock and have your way with me. Time it right and I'll be cumming while you blow your fucking load deep in my ass.
Fat ass fetish phone sex, anyway you want it, I'm your girl.
Call 1 888 662 6482 and ask for Simone. I'm ready willing and able!