Maybe because as a little fat girl I was laughed at and made fun of, or maybe not. But for whatever reason I really get into humiliation phone sex. Something about bringing a grown man to tears as I tear him a new asshole, figuratively. Literally if he's into that sort of thing? I'm easy. You are one of two types of guys who need my brand of humiliation. Most of you are little dick losers who know it and know you deserve to be humiliated, used, abused and whatever the fuck else I want. The rest of you think you're some strong masculine guy who knows everything. Well I've got news for you, just because you have a dick doesn't mean you have to be a dick. And those are the fucks I love humiliating the most.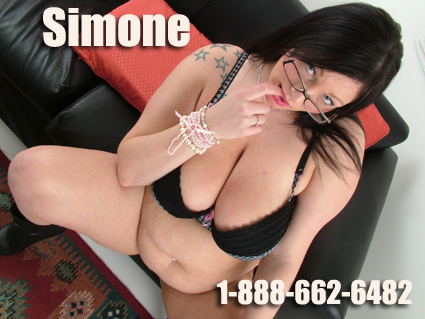 You think you're so smart and just because you're good looking every girl is going to want you. Most girls probably do want you, they'll do anything to get your attention and you know those sluts are going to give up that pussy any time you want it. But we both know that's too fucking easy isn't it? Sure if you're into easy lays and sport fucking. That isn't what makes your dick hard though. I'm not your typical girl, in fact you probably wouldn't pay me a second look most days. Today isn't most days. You're captivated by my huge tits. My fleshy round belly. My thick thighs. And I'm going to laugh in your face and tell you no.
The only reason we're even talking today is the fact that you're paying me to do that. I don't give guys like you a single minute of my attention because I just don't care. Let's face it, you probably don't care much either, except that "no" of rejection is almost too much for you to handle. When you find yourself begging to kiss my ass or rub my feet, I will be laughing my ass off. You think I'd be hard up to find a guy like you, but that's a big fat lie too. Big beautiful women like me get the best of everything. No matter who we humiliate to get it.
Humiliation phone sex with a BBW Goddess. Call Simone 1 888 662 6482