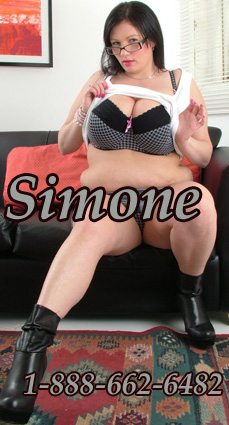 It's an ongoing fantasy with you and your wife or girlfriend; you are playing with her wet pussy and talking about how hot it would be for you if she was with another woman. She might balk at the idea but her pussy is telling another story. You bring your fingers to her lips and make her taste herself while you tell her that it could be another woman's cunt she is tasting. That's all it takes before she is cumming and thrusting her hips and maybe even saying those naughty things you want to hear. She finally admits that she needs to fuck another woman, eat her out and tells you to make it happen.
This is where I come in on our lesbian phone sex call. You and I have been friends for a long time and you already know that I am bisexual and I've always had a thing for your wife. You invite me over and I show up with a bottle of wine. Even though your wife knows me, she has no idea the naughty things we have planned. After a few drinks and some flirty conversation I find myself sitting next to her on the couch. When I reach over and put my hand on her thigh and trace my long nail up her thigh, she can't help herself but lean back and enjoy the sensations. I wink at you as I lean over and kiss her, passionately, with tongue. I press my big tits against her as my hand travels up her thigh to her already wet panties. I put my hand on the back of her head and pull her face between my boobs. It won't be long before I pressing her down further between my thick thighs.
I know you're loving this as you sit back and watch us with your cock in your hand getting harder than it's ever been. I know you think this is so fucking hot right now, just keep watching, it's going to get even more intense. I can't wait to 69 and taste her juicy pussy as I grind mine into her face. And I know she's going to be begging more when I bring out my strapon cock. I love that you're jerking your dick and watching us and when I see you are about to bust a nut, I make sure your wife has a screaming O at the very same time!
To really add spice to our lesbian phone sex call, we can make it a 2 girl with any of the hot ladies from our sites. Or maybe this is a true story and your wife or girlfriend would like to join us on our call. I love to play with couples and talk with women!
For lesbian phone sex roleplay, give me a call at 1-888-662-6482 and be sure to ask for Simone!
AIM and yahoo – SensualBBWSimone