Look at me, baby! I'm gorgeous, exotic, and my long legs and voluptuous curves remind you of something special, don't they? That's because I look like a lot of the Goddess art you may have seen in your precious little mortal life, which is fine because I truly am Goddess material, love. And now I'm here to be your phone sex Goddess whenever you need to worship someone absolutely fucking majestic.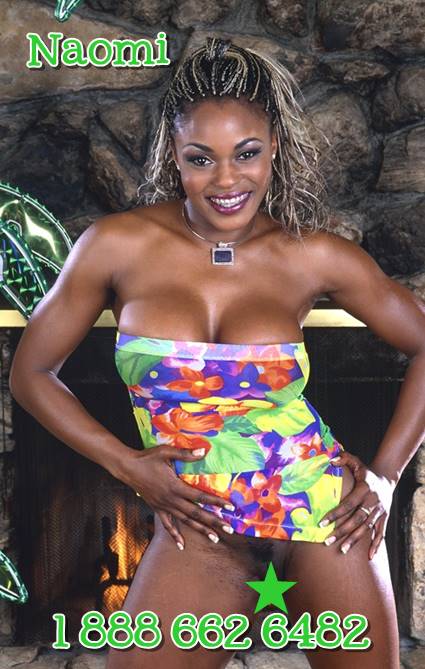 I know you're looking at my photo right now and thinking about what it would be like to worship this amazing body of mine. You want to lay at my beautiful feet and tend to them, rubbing the ache of a long day out of my soles and heels, and massaging the tension out of my slender toes and insteps. You want to rub rich and creamy cocoa butter into my long, silky legs, making my milk chocolate skin feel smooth and look radiant. You'll eventually get to massage and condition my body all over, leaving me glowing brightly like the celestial creature I am.
You've been waiting for a phone sex Goddess like me, baby – haven't you? Look at this body – I'm built like Mother Earth – gorgeous hills and delicate valleys, all in beautiful proportion and perfect placement. Paradise on earth, heaven right here on terra firma – you could easily lay back and get lost in the stars from right here, couldn't you baby? Fuck yeah! I am a force of nature, a thing to be reckoned with, creation and destruction, love and hate, dark and light all rolled into one, and I'm here to change things up for all of you little phone sex Goddess devotees!
Grab your hymnal, baby, and put on your Sunday best, and get ready to prove your worthiness, because there's a brand new phone sex Goddess in town, and she needs to find a few new devotees!
Dial 1 888 662 6482 and beg for Queen Naomi for nasty fun with a phone sex Goddess!
Twitter: @naomi_nasty
Google Hangouts IM & Gmail: naominastyqueen@gmail.com