I am all about humiliation phone sex. Every now and then a man needs to be put in his place and I am more than happy to oblige. There must be something about having a woman sexy as fuck telling you what a worthless piece of shit you are. Not sure why that is the case, but I fucking love to do it. Maybe you have a small penis, are a crossdresser or a cuckold or it could be a myriad of other reasons that make you crave that degradation. No matter the motivation, I will get in your head and fuck with you as long as your credit card approves. And more than that, I will enjoy it. Your pain is my pleasure. Every time you moan or whimper because I told you the cold hard truth, it makes my pussy get wetter and wetter.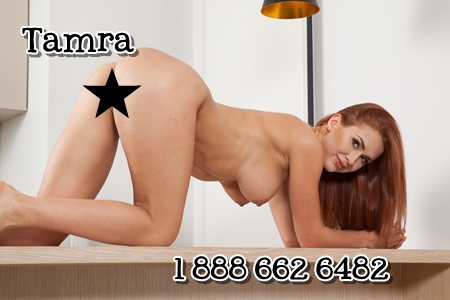 That is probably the first time you ever got a woman wet, right? You are such a pathetic excuse for a man after all. I might give you some homework to do and report back to me. I might send you to an adult bookstore to pull some glory hole time. You will call me while you are sucking on all those strange cocks and tell me that you deserve to be used like a whore. Thank me for my time and send me a gift card or a tip. Who knows what I might make you do, but it is going to be demeaning and you will do it gladly just to please me. That is always the goal, after all, to please and serve me no matter what I tell you to do. I need blind devotion from my humiliation phone sex sluts.
Call me at 1 888 662 6482 and ask for Tamra for humiliation phone sex.
Gmail: WildRedheadTamra