You can stop looking at my perfect body thinking your cock is about to enter it. Far from it. Your not my type and never shall be. No I do not have to look at you nor get a grand visual on what your cock looks like. Seen one losers dick you have seen them all in my opinion… Its worthless and useless for a phone sex Mistress like myself.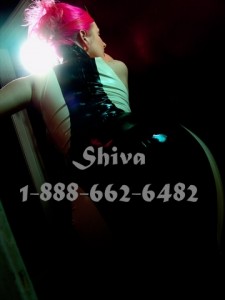 However, before you crawl off to your troll hole you can be of some use. See as I listen to your ramble on about useless shit I am realizing you do have good use of your tongue so lets see how wonderful it is by my pussy placed firmly upon your face.
Yes assume the position for a face sitting fantasy. You and I both know this fantasy of my pussy placed upon your face is the closest you will ever get to a real woman. Dont worry as a phone sex Mistress I will ensure to use great details so that your worthless tongue will actually feel like its there.
From the sensation of your back pressed upon the cement floor to the dripping of my warm wet pussy juices into your mouth.
Careful you do not drown.
Oh wait could you actually make me that wet?
Well I wont press my luck and you shall not either for consider yourself lucky that I am even letting you engage in a face sitting fantasy with myself the perfect Domina of your wet submissive dreams.
Now before your fingers get sticky with your nasty dick juice best pick up the phone and call myself, Shiva at 1-888-662-6482. Please have your credit card information ready for the dispatch so your not waiting her valuable time.