Mmmmmmm how I do love to be tickled, especially by a man with whom I am about to get intimate. Tickling can be so erotic in the right circumstances, sugar, and with some erotic tickling phone sex, we can create those perfect circumstances together. I love to feel strong hands all over my body, whether they're caressing me or holding me firmly in place – it doesn't matter what they are doing, and tickling is no exception, honey bun! It can be sensual and uplifting at the same time, an exhilarating form of foreplay, or it can be the main entrée by itself, but be aware that whatever way you choose to serve up your erotic tickling phone sex, you will be left breathless!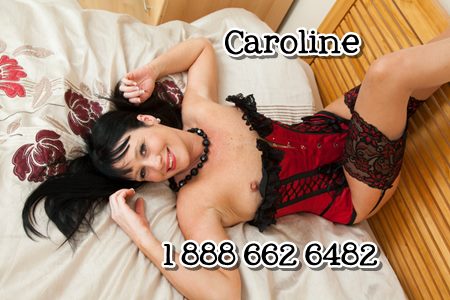 I can feel it now – you're straddling me, pinning me to the bed. I'm wearing next to nothing, with so much of my milky smooth skin exposed. You tell me it's coming and I laugh, knowing you're serious, but still I beg you not to torture me with your fingertips despite us both knowing I really, really want it bad. You hold your hands out where I can see them, fingertips extended, hands ready to strike, but you pause for effect….I giggle and beg you not to…
You move in for the kill! Your fingertips strike all of my sensitive areas – my neck, sides, the backs of my knees – I'm powerless to do anything except writhe and laugh, but your strong, rough hands feel amazing all over my body! I'm so turned on already, but I get even more worked up when I feel that hard rock bulge grow between your legs, pressing against my body as you keep me in place. Your hands do their best to torture me until I beg you to stop – you're exhausted from laughing with me, and you collapse on top of me, hands still moving all over my body…where do we take it next?
Let's play out our own erotic tickling phone sex scenario – call 1 888 662 6482 and ask for Sweet Caroline tonight!
Tumblr: sweetcarolinefrombehind
Twitter: @carolinesbehind