Queen. If you've been paying attention, you already know that's what I am. A Queen. And if you know anything about royalty, you know that any Queen worth her salt is NOT going to accept second best, and of course that level of standard is expected by this Queen in every possible place in My life. I expect the best of everything, especially cocks and slaves. One or the other – if you don't have a superior cock, then you had better learn to be the best slave you can be to stay in My man harem. By the same token, if you can't be a slave worthy of serving Me, then you had better have an amazing cock. And if you can't be the best in either category, then simply fuck off. I've got no time for the likes of you. So don't pick up that phone and try to talk about your dick unless you want me to make fun of its inadequacy, or unless you've got enough meat mass for us to talk some serious size queen phone sex!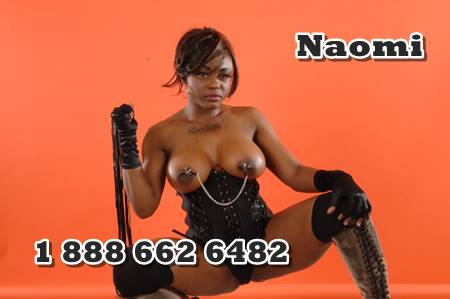 Either you have it or you don't. That rule applies to most things in life – brains, beauty, money, compassion, and yes, of course, dick size. Does your cock size up? Does it meet the heavy size criteria of a discerning dick diva like Me? Why don't you call and try to impress Me – size queen phone sex means I get to be the judge and jury, and if you don't measure up then be prepared to kneel down, slave! I want at least 9 inches of pipe hanging between those legs, and it had better have some weight to it too. I'm not fucking around. Don't waste My time – size queen phone sex means that cock had better be fit for a Queen!
Get those fingers dialing – 1 888 662 6482 is the number, Queen Naomi is the name. Let Me size you up, see if you've got the Crown Jewels covered, baby!!