You can do something half-assed, or you can do it right the first time, right bitches? Well, with Queen Naomi, everything I do, I put My all into it, and that includes femdom phone sex. Just as My slave, bobby, will tell you – femdom phone sex with Queen Naomi doesn't always stop when the phone gets hung up. If you're willing to put in the devotion, I'm willing to give you a reason for that devotion – as long as you show Me it's real, like bobby has done time and time again.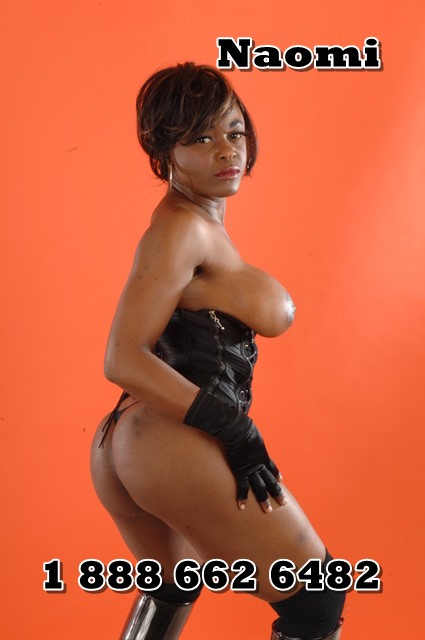 That's right, baby – My slave recognizes and adores the Queen that I am, and because of it he follows my protocols perfectly. As I requested, he sends me a good morning email every day. Why? Because Queen Naomi can tend to wake up in a bitchy mood, but when I see his messages of devotion and kindness, I can start the day with a smile on My face. It also keeps us in contact daily, which helps keep us connected in between calls – you know, like keeping your puppy dog close to your heels, always 😉
When bobby writes to Me, he also knows to use the proper grammar rule for us – just like I'm doing here. Any pronoun that refers to Me gets capitalized, and nothing of his gets capitalized, not even his name. It was hard for him to get used to at first, but it is now carrying over into his other writing…
Yes, bobby is the perfect long distance slave. I may not be able to get a foot rub from him, but he makes up for it by writing a continuing story about us as if we were able to be together, and now he is making sure to apply the grammar rules I commanded. There is a due date – he has to have a new part to the story submitted to Me by the 15th of every month, and (with his permission) I post them on My Tumblr account for all to see. I also made him open a Twitter account so he could become My retweet slave. No, baby, femdom phone sex with Naomi isn't just about the block of time you pick when you call, but it's about a whole overall experience. Just ask bobby!
Once you're Mine, you're ALL Mine!!
Call 1 888 662 6482 and ask for Naomi for some real femdom phone sex! And follow me on Tumblr at naominastyqueen.tumblr.com to see the continuing saga of Naomi and slave bobby!