I would be lying if I said that I didn't get some pleasure from CBT phone sex. I know that my sweet face and sexy body may lead most men to believe that that sugar wouldn't melt in my mouth. But I do have an evil side that like to let come out and play from time to time. CBT is just the thing to help me with that goal. Why do we refer to people who we think are being babies as "pussies?" A pussy can withstand quite a pounding and all kinds of tough shit. We should call these people balls instead. Balls can't take much punishment at all. And I should know, I do love to inflict it.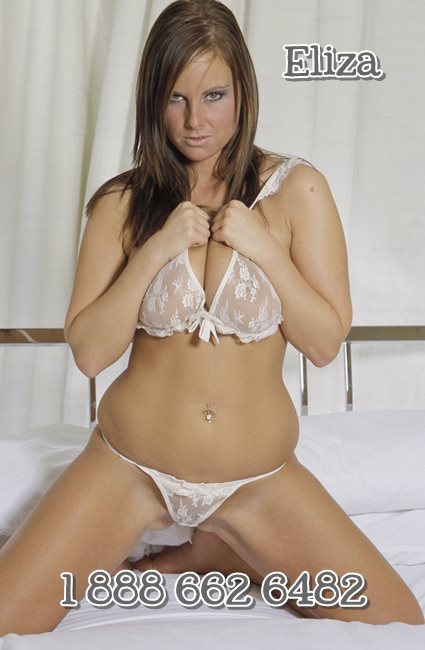 Of course, I always start with the old favorites. Give those balls a bit of a slap. I do love the sound that makes. It is like music to my ears. I always have a wooden spoon on hand so that my delicate hands don't get hurt while I am having my fun. Then I move to to squeezing. This is always fun because the guy thinks that I might actually give him a bit of a handy, but NO! I am going to put both of my hands on that cock and then twist them in different directions. Then cup that scrotum and dig my nails right into the base. I think that will leave a mark, don't you? I will move on to some pinching, possibly with tweezers. And then I will find my weights or other tools that I use to really enjoy a serious and prolonged CBT phone sex session.
So are you the right pain slut for me to go to work on today? Call me at 1 888 662 6482 and ask for Eliza.
Yahoo & GMAIL: BustyCoedEliza