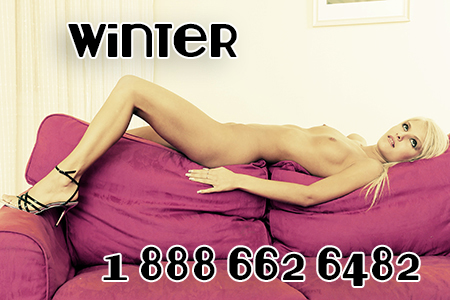 You guys are quickly learning that I'm a phone sex brat, but you love me anyway.  I'm so moody that you never know what you're going to get when you call me.  Sure, I'm nice at first, until I realize you're just another fucking loser wanting to wank your disgusting man meat.  Gross!  When I figure out that you're just perv salivating over me, I'll treat you as such.  That goes for most of you.  There's only a small percentage of ballers that can make me sweet and submissive.  If you're reading this hoping it's you, it's not.
I get bored with you idiots easily, but it is a good time to file my nails or enjoy a nice piece of bubble gum while you grunt and moan on the phone.  Whatever.  My sarcasm will surely come out and rip you a new asshole if necessary.  Don't get mad, you're the one that decided to call THE phone sex brat.  It's not my job to make you shoot cum all over yourself.  It's not even my job to make your flaccid dick hard.  The only way I'll make an effort is if you give me something I want.  Then again, that's a maybe.  I won't pout if you don't, I'll just give you the cold shoulder and let you fend for yourself.
I think you have it twisted.  You call and think I owe you something.  You've got that sooo backwards.  I don't owe you shit, but men have been known to go to extraordinary lengths for pussy.  Let's see how far you'll go.  Try to turn this phone sex brat into your personal compliant slut.  I'll be straight with you, it's going to take a lot and we both know you don't have it in you.
Call 1-888-662-6482 to talk to phone sex brat Winter
Yahoo: whitehotwinter
AIM: whitehottwinter
Twitter: @whitehottwinter