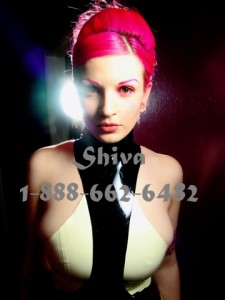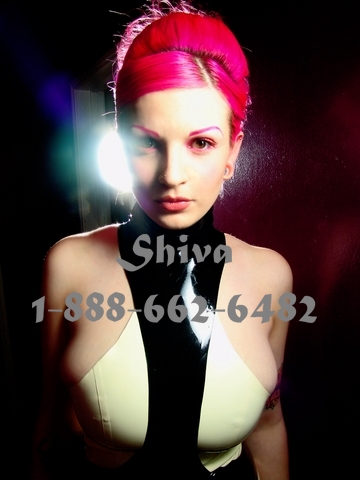 minions. Would you like to know what your Goddess Shiva is in the mood for today?
I'm in the mood for locking up your dicks. Chastity phone sex, to be precise.
Where's the fun in that, you ask? There's plenty of fun…for Me. Your cock and your pleasure and certainly your pathetic little orgasm is of no concern to Me. And that is why I'm locking you up.
But don't think I'm going to lock you up and forget about you, however. That really would be no fun at all. I'm going to lock you into a cage, rather than a full-coverage device, because it's much easier to torment you that way.
Ah, yes. Here you are, all locked up, on all fours atop My medical table while I slip into a pair of latex gloves. You were probably expecting the fingers up your ass, but I doubt you were expecting Me to wrap the other hand around your caged cock. You've always longed for Me to touch it, haven't you? But this, I suppose, was not quite what you had in mind. The first time I've ever touched it in a way meant to be pleasurable, and it's to torture you with what you know you can't have.
Oh, yes, I'm going to stroke and tease and milk your prostate and feed your own precum to you and just otherwise get you so turned on that you don't know what to do with yourself. But you won't even be able to get fully hard inside that device, and there's certainly no way you'd be able to cum, not with it acting like a cock ring around the base of your pathetic dick.
But it's not going to stop. Not at all. This torturous chastity phone sex teasing is going to go on…and on…and on….
Call Me, Goddess Shiva at 1-888-662-6482 so the torturous fun can begin.
DommeShiva on AIM